2015 is officially on the books and Theta Trader has proven itself a consistent and wildly successful strategy.  For 2015, Theta Trader returned 123.30% (before fees). Over the past 2 years, Theta Trader has returned over 380% to our subscribers.
Here's the breakdown by monthly return:
One of the most impressive feats I personally saw in Theta Trader this year was its amazing resilience and ability to perform in all markets conditions.  Take January 2015 for example – When the Swiss National Bank surprised the world and stunned markets by removing its three year currency peg of 1.20 Swiss Frances per Euro.  Markets reacted harshly, and caught up in the carnage were a number of Forex Brokers, commodity trading advisors and macro hedge funds.  At least two global forex brokers either entered solvency or elected to shut their doors in the wake, and brokers that didn't go bankrupt had losses number in the tens and hundreds of millions.  FXCM, one of the world's top 3 forex brokers suffered $225 million in losses stemming from the SNB decision and was lucky to receive a huge lifeline from Leucadia National Corp.  Despite its business being salvaged, FXCM's stock price has still not recovered to its pre-SNB decision price of $160, as of publication FXCM's stock price is hovering around $15.
Despite the mess the SNB decision made of markets, Theta Trader managed to return investors 6.5% for the month and avoided any unnecessary drawdowns in the process.
In June, July, and August of 2015, the world watched as the seemingly never-ending Greek debt saga heated up as Greece decided to close its retail banks… then re-opens them.  Further, a surprise resignation by Greece's finance minister, Varoufakis took the world by surprise.  Then Greece secured not 1, not 2, but its third bailout despite the IMF flip-flopping on whether it will participate in any further Greek bailouts.  Meanwhile allegations the Greek government planned to raid the central bank and hack taxpayer's accounts in order to pay debtors spooked markets until the rumors were extinguished.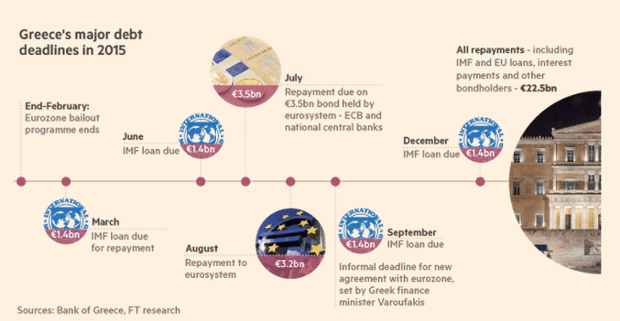 Despite the rocky global markets during this crisis, Theta Trader remained unwavering and managed to return 5.43% to investors after the Greek crisis cooled down.
---
We fully believe Theta Trader will continue to perform in 2016 and strongly urge you to consider investing early in 2016 to capture as many potential gains as possible.  We are still running our Theta Trader promotion; for a limited time, we have reduced our minimum deposit size to $5,000, and will waive our $200 one-time technology integration fee we typically charge to all new account subscribing to Theta Trader.
We did some math and had you invested $50,000 in January 2015, you would have a balance of $144,262 today.  Good luck finding those returns in the equity markets!
[vcex_button url="http://www.backbaymarkets.com/theta-trader-managed-account/" title="More Information & Subscribe to Theta Trader" style="graphical" align="center" color="black" size="small" target="self" rel="none"]More Information & Subscribe to Theta Trader[/vcex_button]